The revelation that Facebook has a declining active user base is a clear sign that the growth era for the company is over. Investors certainly think so, as the stock shed more than $237B in a single day. Trends like this don't generally reverse and competition is stiffer than ever for the Social Giant.
However, marketers need to figure out where the eyeballs are going, develop a strategy to reach them and convert them into customers. Shockingly to some, adults have actually migrated to TikTok and are spending more time there than any other platform.
Consider this from eMarketer: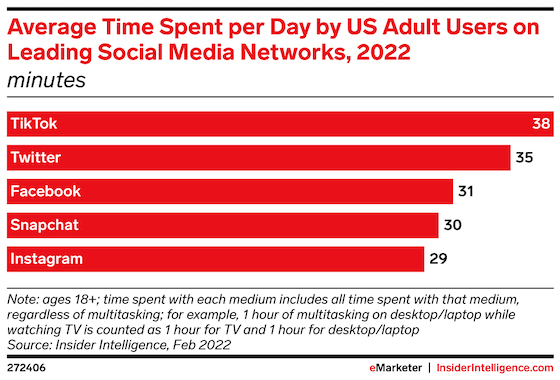 .
You may be thinking, "not my customer…" 
You'd be, well, wrong. In fact, if you're trying to reach consumers with disposable income in nearly any age range then you need to be working on your TikTok game. And it is a game. Boring ads will not perform on the platform.
While the largest single segment of users are 18-24, or Gen Z, the majority of users are between 25 and 54. It's amazing how quickly TikTok has moved into every generational space and demographic.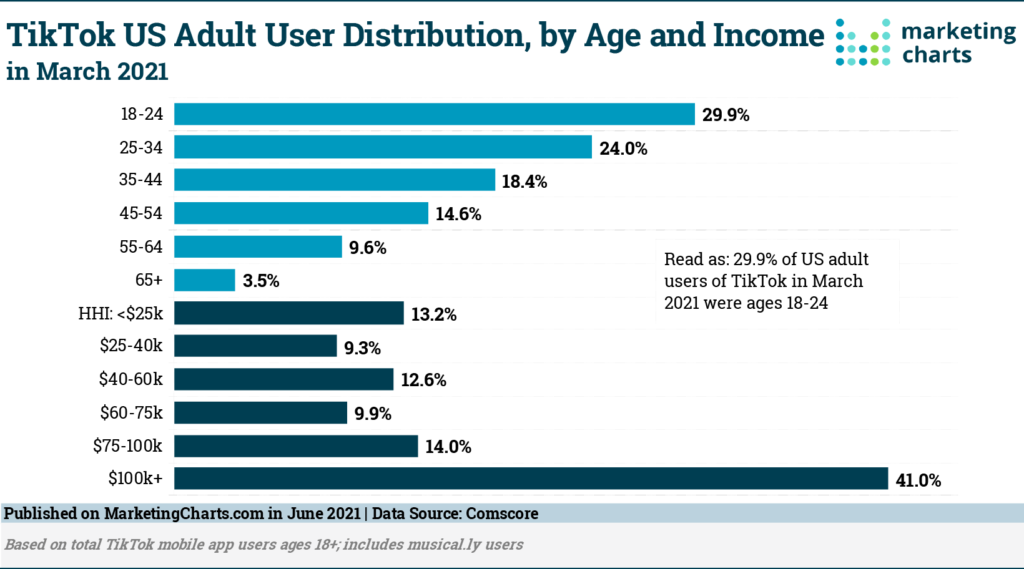 What can you as a local marketer do to succeed and grow using TikTok?
Take the opportunity seriously but be funny. Humor is king on the platform. You need to be on trend, entertaining and at times, self deprecating. The audience has a short attention span while consuming TikTok content.The average TikTok is 15 seconds! While videos can be longer, shorter usually performs better but there's more to the formula.
If you would like to learn more about how to succeed on TikTok, expand the creativity of your brand and reach an untapped audience then reach out today!